15244 State Hwy. 371

/

Baxter, MN 56425

/

PH: 218-829-6233

/

FAX: 218-829-0097

/

info@Lakehome.com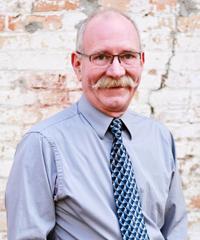 Clint Nelson
Broker
Clint Nelson
Clint began his real estate career right here in the Brainerd Lakes Area back in 1976. For this market, he has assembled some of the finest sales talent in Minnesota and it is just what the doctor ordered.
"/I love doing what others can't or are unwilling to do. It makes it fun to go to work and our clients love our enthusiasm. Our Job is a people business, it is all about the people, their family, their home, and their dreams and we take it very seriously./ – Clint Nelson"
1. 100% Strong Customer Satisfaction Rating
2. Strong Local Reputation
3. Experienced and Knowledgeable
4. Caring, Committed, and Trustworthy
5. Skilled Negotiator
6. Professional in Attitude, Demeanor, and Capability
Clint is a past president of the BLADC (Brainerd Lakes Area Development Corp) and he has worked to bring better jobs into the area. In 2006 Clint received the coveted 100% satisfaction rating (Diamond Award).
Clint is experienced in all facets of real estate: financing, appraising, sales, leasing and development, and that provides him with the ability to go above and beyond what is expected from an agent.
As an avid fisherman and outdoorsman, Clint enjoys recreational opportunities that the Brainerd Lake Area provides. Not only has Clint contributed to the community through development, as a sales agent, and through volunteer work, he has made the area a better place to live and raise a family.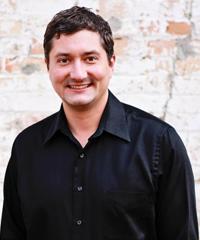 Jeff Torfin
Realtor
Jeff Torfin 2011 Realtor of the Year
Voted 2011 Realtor of the year by the Greater Lakes Association of Realtors (600 Agent/Brokers) "Jeff Torfin is a well respected business professional whose down-to-earth approach makes him a leader in his field. His experience, easy-to work-with personality, and positive attitude offer his clients honest, outstanding, and unparalleled service."

1. Strong Local Reputation

2. Experience and Knowledge

3. Caring, Committed, and Trustworthy

4. Professional in Attitude, Demeanor, and Capability

5. Skilled Negotiator

Jeff was born and raised in the Brainerd Lakes Area. He has been a real estate professional for the past 14 years, been involved in hundreds of commercial and residential real estate transactions, as well as a number of exclusive residential and commercial development projects.

Jeff has been involved in nearly every sale relating to multi-unit apartment buildings and* over 75% of sales over $1,000,000 on Gull Lake in the Brainerd Lakes Area* in 2009. Not only is Jeff a leader in luxury real estate transactions, he has also been involved with numerous commercial developments giving him extensive knowledge in the rental housing market in the Brainerd & Baxter areas.

As an owner of residential rental properties himself, Jeff has the experience of hands-on property management. Being involved with both residential and commercial real estate gives Jeff a well-rounded background in this market.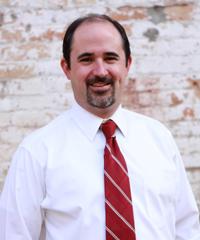 Andy Hayes
Realtor
Andy Hayes
Is another lifelong Brainerd Lakes Area resident. Born and raised in Baxter, his only time out of the area was while attending college at the University of North Dakota. After earning a Bachelors degree in business administration, he returned home to start a career.
Andy has always had a very strong interest in real estate, so becoming a Realtor was an obvious choice. Having the opportunity to work with a group of established professionals in a busy marketplace gives him not only the resources to handle all types of transactions, but also the experience necessary to make sure that they are handled with care, professionalism, and above all else, excellent service.
While having only been in the real estate business since 2006, Andy has already been involved in several multi-million dollar transactions, including the largest sale to date on Gull Lake at $3.5 million.
Andy's extensive local knowledge and contacts make him a valuable asset to the team. He is active in the community through the Brainerd Lakes Area Chambers of Commerce, Lakes Area Young Professionals, and the Brainerd Jaycees.
Being an avid golfer and outdoorsman, the Brainerd Lakes Area is a perfect place to call home.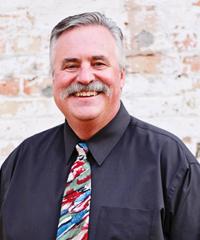 Brad VanVickle
Realtor
Brad VanVickle
Brings over 30 years of sales, marketing, and sales management experience to assist his clients with all their Real Estate needs. He is proud that his clients have trusted him to assist them while making major purchase decisions for over 30 years. He always approaches every client with the same philosophy: Honesty & Integrity above all else. When you work with Brad you are working with a professional who takes the time to really understand your needs and unique circumstances. Then, he will do everything possible to accomplish YOUR objectives.
Brad was born and raised in the beautiful Brainerd Lakes Area. He has been married to his wife LaVonne for over 30 years and has two children, A.J. and Valerie. He enjoys tinkering with old cars, hunting, riding motorcycle and most of all, assisting his clients.
Brad's strong reputation in this market plus many, many contacts developed over his many years in sales add up to a huge benefit for his clients. His goal is to provide the absolute best in quality service to his clients.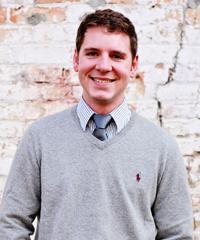 Tim Nelson
Realtor
Tim Nelson
From fishing to skiing on Gull Lake and many of the surrounding bodies of water, Tim has spent his life enjoying what the Brainerd Area has to offer. After graduating from Brainerd High School he spent time in Duluth receiving a Bachelor's degree from University Minnesota Duluth. With his schooling in the rearview mirror, Tim is now enthusiastically tackling his dream of selling real estate with the Nelson-Torfin Group.
Full of excitement and drive to excel in his career; Tim is taking on all that he can and enjoys where he is headed. His dedication to a job well done shows through in his transactions, his past clients will attest to that. At the end of the day, it's about doing what's right, understanding the market, and representing your client's best interest.
"A persons good reputation in priceless; it is not something that can be purchased, it is something that is earned by taking the time to do what is right."
-Tim
"It has helped immensely having grown up in this area. Knowing many of the lakes from fishing and spending time on the water has come in handy more than once."
Spending a vast majority of his life in the Brainerd Lakes Area Tim knows his way around. As an avid outdoorsman, an enthusiastic player in life,