15244 State Hwy. 371

/

Baxter, MN 56425

/

PH: 218-829-6233

/

FAX: 218-829-0097

/

info@Lakehome.com
Nelson Torfin Real Estate Group

Serving the Lakes area with integrity since 1979.
Positive Realty was founded with a different goal in
mind; to create a family environment where all team
members support each other. Adopting this
philosophy has allowed us to better serve our clients
with a wealth of shared knowledge and experience.
Positive Realty truly is a unique company.
Mission: To continue to foster long-term
relationships through trust and integrity.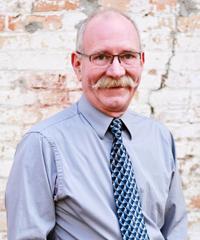 Clint Nelson
Broker
Clint Nelson
Clint Nelson – began his real estate career in 1976. For this market he has assembled some of the finest sales talent in Minnesota and it is just what the doctor ordered. " I love doing what others can't or are unwilling to do. It makes it fun to go to work and our clients love our enthusiasm." "Our job is a people business, it is all about the people, their family, their hope, and their dreams and we take it very seriously."
As a past president of the Brainerd Lakes Area Development Corp (BLADC) he has worked to bring better jobs to the area . In 2006 Clint received the coveted 100% satisfaction rating (Diamond Award).
Clint's experience in all facets of real estate, including financing, appraising, sales, leasing and development, provides him with the ability to go beyond what is expected from an agent.
An avid fisherman and outdoorsman, Clint also appreciates the recreational opportunities the Brainerd area provides. He has contributed to the community through development, as a sales agent and through volunteer work providing a better place to live and raise a family.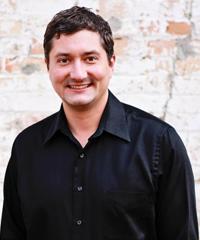 Jeff Torfin
Realtor
Jeff Torfin 2011 Realtor of the Year
Jeff Torfin 2011 Realtor of the Year
Jeff Torfin – was born and raised in the Brainerd Lakes Area. As a successful Real Estate professional for the since 1999, Jeff has been involved in hundreds of residential and commercial Real Estate transactions as well as numerous exclusive residential and commercial development projects.
With being involved is most of the high end transactions on Gull Lake Jeff has a wide range experience for higher end sellers or buyers on lake properties. Jeff also has the record price sale on Gull Lake at $3.5 million to date.
Jeff's involvement in single-family home sales has been extensive, including teaching "Home Stretch" classes for Central Minnesota Housing Partnership in Crow Wing, Morrison and Aitkin counties. This experience has given Jeff the opportunity to work with future homeowners, teaching them the basics of homeownership. Jeff also teaches the basics of purchasing a home using all types of lending programs.
With Jeff's experience and contacts, he is able to utilize these programs for the benefit of his clients. From single-family homes to multi-million dollar properties, Jeff has the knowledge and skill required to represent his client's best interest.
Jeff Torfin is a well-respected business professional and a down to earth person who is a leader in his field. His experience, easy-to work-with personality, and positive attitude offer his clients honest and outstanding service.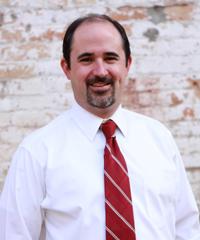 Andy Hayes
Realtor
Andy Hayes
Andy Hayes – is another lifelong Brainerd Lakes Area resident. Born and raised in Baxter, his only time out of the area was while attending college at the University of North Dakota. After earning a Bachelors degree in business administration, he returned home to start a career.
Andy has always had a very strong interest in real estate, so becoming a Realtor was an obvious choice. Having the opportunity to work with a group of established professionals in a busy marketplace gives him not only the resources to handle all types of transactions, but also the experience necessary to make sure that they are handled with care, professionalism, and above all else, excellent service.
Having been in the real estate business since 2006, Andy has been involved in several multi-million dollar transactions, including the largest sale to date on Gull Lake at $3.5 million.
Andy's extensive local knowledge and contacts make him a valuable asset to the team. He is active in the community through the Brainerd Lakes Area Chambers of Commerce, spends time in the winter volunteering at Mt. Ski Gull teaching skiing to 6th grade students from across the region, and is involved in several other charitable endeavors throughout the year. Andy has also served as a Director and President Elect of the Greater Lakes Multiple Listing Service.
Being an avid golfer and outdoorsman, the Brainerd Lakes Area is a perfect place to call home.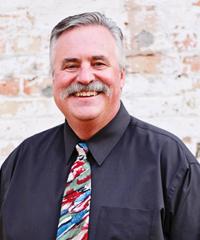 Brad VanVickle
Realtor
Brad VanVickle
Brad VanVickle - brings over 30 years of sales, marketing, and sales management experience to assist his clients with all their Real Estate needs. He is proud that his clients have trusted him in making major purchase decisions for over 30 years. He always approaches every client with the same philosophy: Honesty & Integrity above all else. When you work with Brad you are working with a professional who takes the time to really understand your needs and unique circumstances. Then, he will do everything possible to accomplish YOUR objectives.
Brad was born and raised in the beautiful Brainerd Lakes Area. He has been married to his wife LaVonne for over 30 years and has two children, A.J. and Valerie. He enjoys tinkering with old cars, hunting, riding motorcycle and most of all, assisting his clients.
Brad's strong reputation in this market plus many, many contacts developed over his many years in sales add up to a huge benefit for his clients. His goal is to provide the absolute best in service to his clients.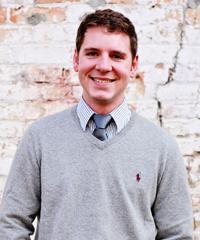 Tim Nelson
Realtor
Tim Nelson
Tim Nelson – From fishing to skiing on Gull Lake and many of the surrounding bodies of water, Tim has spent his life enjoying what the Brainerd Area has to offer. After graduating from Brainerd High School he spent time in Duluth receiving a Bachelor's degree from University Minnesota Duluth. With his schooling in the rearview mirror, Tim is now enthusiastically tackling his dream of selling real estate with the Nelson Torfin Group.

Full of excitement and drive to excel in his career, Tim is taking on all that he can and enjoys where he is headed. His dedication to a job well done shows through in his transactions - his past clients will attest to that. At the end of the day, it's about doing what's right, understanding the market, and representing your client's best interest.
"A person's good reputation in priceless; it is not something that can be purchased, it is something that is earned by taking the time to do what is right."
Maria Stanifer
Transaction Coordinator
Nelson Torfin Real Estate Group
Maria Stanifer - joined the Nelson Torfin Real Estate Group in May 2013. Her knowledge and experience in real estate, accounting, and office management has made her a great asset to the team. She has been a part of the Positive Realty family since moving here from Michigan in 1998. Her real estate background includes property management, bookkeeping, administrative support, and 8+ years as a Realtor®. As the Transaction Coordinator, Maria assists in handling the behind-the-scenes tasks that need to be done to get your property from listing to closing. The fact that she loves paperwork (odd but true!), is a definite bonus. She comes to the office every day with a positive attitude and the willingness to help the team in any way she can.
Contact Maria at:
Phone: 218.829.6233
Cellular: 218.825.3386
Fax: 218.829.0097
Email: maria@lakehome.com


---